DeDe's Weekly Downloads: List 3
Posted on: July 21, 2021
Listeners can tune in throughout the day for great music and to hear "DeDe's Weekly Download"—a recommended book, movie or album from their morning personality. The second round of titles all appear below, all available for download or streaming from CADL's digital collection.
Click here for the newest recommendation list.
Click here for the first round of titles.

Click here for the second round of titles.

Click here for the fourth round of titles.

Click here for the fifth round of titles.

Click here for the sixth round of titles.

Click here for the seventh round of titles.

Click here for the eighth round of titles.
---

This follows the writer and producer of Bridgerton through an experiment to broaden her world. A year of yes. Yes, to everything that terrified her—a commencement speech, Jimmy Kimmel, choosing family over an awards show. It's a wonderful look at challenging yourself, not putting off, and being your best self.
---

This is a deeply personal novel about race, pop culture, and assimilation that also skewers Hollywood tropes and Asian stereotypes. It was longlisted for the National Book Award as well as being named one of the funniest books of 2020.
---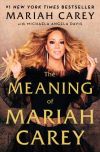 Mariah Carey opens up in her memoir to speak candidly about her childhood, relationships and career as well as the powerful role music has played in her life.
---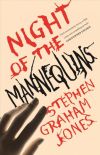 In the creepy novella, what seems like a haunting case of revenge turns into something much more terrifying. Check out this quick and unsettling horror pick.
---
This book is just that – a journey into musician Alicia Keys' life and her process of claiming her space, finding fulfillment and being her authentic self.
---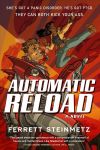 This is a cinematic cyberpunk thriller/romantic comedy with heart—not to mention, a sensitive and compassionate take on mental illness.
---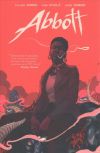 This story is a gritty supernatural crime thriller comic series set in 1970s Detroit featuring a dogged journalist investigating horrific crimes that are too similar to the one that stole her husband.
---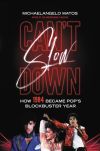 Take a nostalgic trip into the musical past in Matos' book to see how the artists and Top 40 hits of that year deeply reflected the era and influenced the future of pop music.
---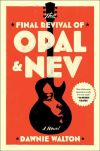 One of the spring's most anticipated debuts, this story details the fictional history of a Detroit-born ahead-of-its-time Afro punk artist and her British singer/songwriter partner in 1970s New York—their rise and spectacular fall, and the prospect of a contemporary reunion.
---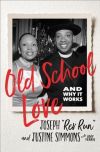 Joseph (aka Rev Run from Run-DMC) and Justine Simmons share advice and anecdotes about what makes their 25-year-long marriage work in their book.
---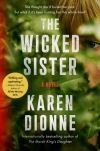 This is a creepy psychological thriller set in Northern Michigan and follows the story of a guilt-ridden women who finds out that she could not have been responsible for the deaths of her parents. Now she wants answers from her remaining family.
---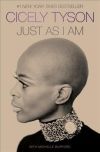 Just as I Am: A Memoir by Cicely Tyson
Published two days before the legendary actress's passing at 96 years of age, Just as I Am: A Memoir is a beautiful and deeply reflective book chronicling nine decades of Cicely Tyson's extraordinary life.