DeDe's Weekly Downloads: List 1
Posted on: July 1, 2020
Listeners can tune in throughout the day for great music and to hear "DeDe's Weekly Download"—a recommended book, movie or album from their morning personality. The second round of titles all appear below, all available for download or streaming from CADL's digital collection.
Click here for the newest recommendation list.
Click here for the second round of titles.
Click here for the third round of titles.
Click here for the fourth round of titles.
Click here for the fifth round of titles.
Click here for the sixth round of titles.
Click here for the seventh round of titles.
---
Riot Baby, by Tochi Onyebuchi.
This short novella packs a big punch. It's a timely and ultimately hopeful take on Black lives, pain, and relationships with the police—from Compton to Harlem—in a very familiar dystopia.
---

The Boyfriend Project, by Farrah Rochon.
The first in a fabulous romance series, the book starts with the ultimate date fail (complete with viral video), then brings together three young professionals, each looking for friendship and love.
---
Tiffany Haddish: She Ready—From the Hood to Hollywood.
This TV special is the Last Black Unicorn's "hood adjacent" stand up special, all about her rise to stardom.
---

Exodus, by Brian McKnight.
Marking the end of an era as the last of his studio albums (at least for now), the collection includes classic soul, slow jam tracks, and an interesting cover. Check it out in hoopla.
---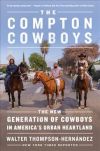 The Compton Cowboys, by Walter Thompson-Hernandez.
Subtitled The New Generation of Cowboys in America's Urban Heartland, this honest, powerful and redemptive book tells the stories of ten friends continuing the 30-year tradition of the Compton Cowboys. Their motto: "Streets raised us. Horses saved us."
---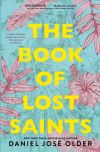 The Book of Lost Saints, by Daniel José Older.
This novel features a young American DJ, inspired by the angry and confused spirit of an aunt he never met to investigate his family's experiences in the Cuban Revolution.
---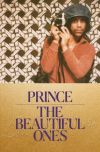 The Beautiful Ones by Dan Piepenberg.
Before Prince's untimely death, he granted Piepenberg the rare opportunity to co-write his memoir. Finished after Prince's death, it features sections of his own writing, plus photos, lyrics, screenplay notes and other memorabilia.
---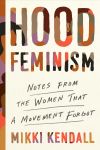 In Hood Feminism: Notes from the Women That a Movement Forgot by Mikki Kendall.
Combining personal experience with hard data, the book calls out the ways that mainstream feminism leaves out marginalized communities, plus provides a call for intersectionality and true solidarity.
---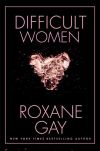 Difficult Women, by Roxane Gay.
This collection of stories makes you feel. They feature a broad range of women, mostly from everyday life—some more quirky than others, some more hurt by the world.
---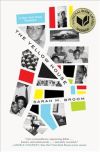 The Yellow House, by Sarah Broom.
This National Book Award-winner combines family and urban history with memoir to tell a story of pre- and post-Katrina New Orleans. It centers on the yellow, shotgun-style house that belonged to the author's mother.
---

Leadership Foundations, available through Lynda Library.
It's not a book—it's an informative online course for beginners, presented by global leadership expert and coach Dr. Shirley Davis. Lynda Library is free to CADL members!
---