Cure the Winter Blahs!
Posted on: December 6, 2019
Using our collection, explore winter crafts and stories
For a fun time when the skies are gray, merge your love of books with the power of play! CADL has an expansive collection of winter and holiday books for children of all ages. Through our materials, you can read about how winter weather happens, how kids play in the snow in different ways and how you can be creative in winter time.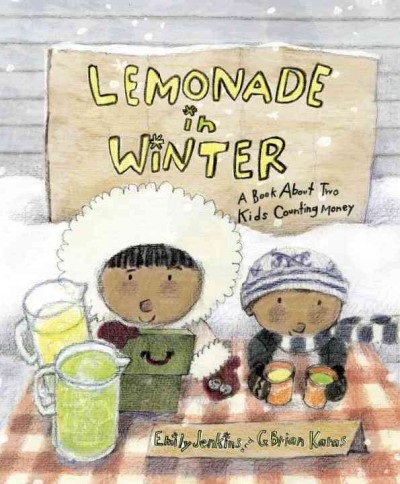 In Lemonade in Winter by Emily Jenkins and G. Brian Karas, a brother and sister try their luck at making money by running a lemonade stand in winter. This book will teach your child about money management as well as some practical business sense. As an activity, your children could set up an indoor lemonade stand or hot cocoa stand and see how their luck goes!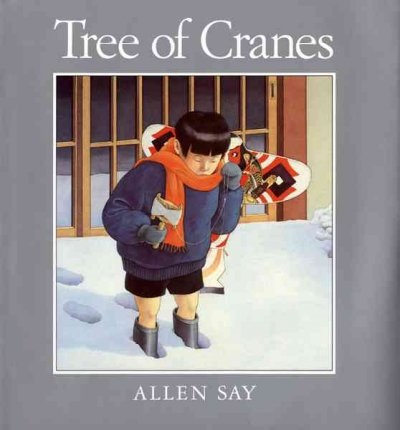 Tree of Cranes by Allen Say tells the story of a family in Japan and how certain holiday and cultural customs may be combined to create new family traditions. In this story, the mother folds paper cranes to help make her wish come true. Check out our books on origami and see if you can create cranes or other items!
Visiting our Library of Things Jr. collection, you could check out our Sizzix Big Shot Die Cutter & Season and Weather Dies and create a winter scene to tell your own winter stories. You could then record your winter stories with the Polaroid Cube Act Two Action Camera. Or you could play Icecool to move the "naughty penguin around corners and through doorways built into the game board to win fish."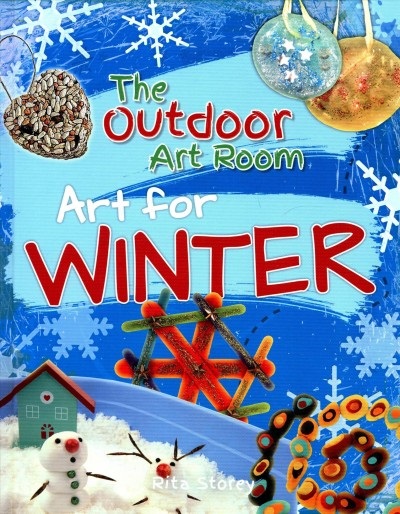 If you have serious crafters on your hands, check out Crafts to Make in the Winter by Kathy Ross or Art for Winter by Rita Storey. These titles use materials you probably have around the house already and repurpose them for indoor and outdoor crafts.
Here is an example of a craft done here at the Holt-Delhi Branch: this is our melted snowman. Using colored paper and a glue stick, you can create your own winter work of art.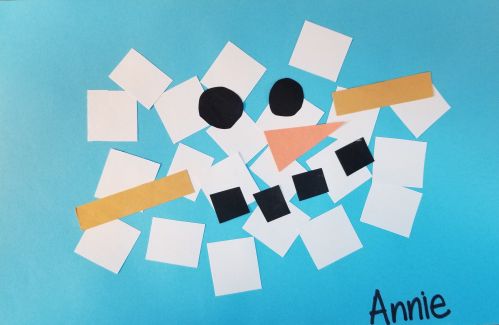 Annie G., Public Services Librarian, Holt-Delhi Branch