Courtney Tang Receives Director's Award
Posted on: April 27, 2021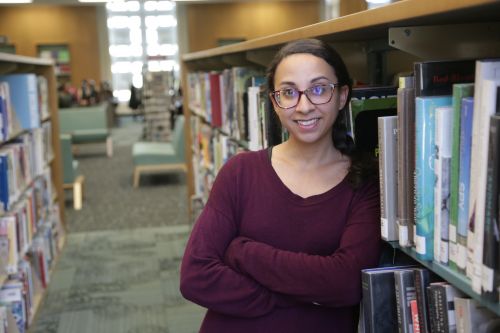 I'm so pleased to give the April Director's Award to Courtney Tang (pictured left), Digital Services Specialist. Courtney has taken on so many duties over the years and she handles them with such a wonderful outlook on her job. She has played a key role in the roll out and use of our digital services, staff training and website. While these topics require a lot of detail, Courtney finds time to sprinkle in some humor and fun into each topic. I'm so appreciative of all the work she's done, especially during the current pandemic. Her co-workers also see the great job that she's done.
CADL Technology Director Sheryl Knox had this to say about Courtney: "Courtney is many things – cheerful, reliable, a quick study, willing to pitch in and just get things done."
That is the perfect description of Courtney. She is many things to CADL and we couldn't do what we do without her work. Courtney, I'm so happy and appreciative that you work for our library-system and thank you for all that you've done and continue to do.
Scott Duimstra, CADL Executive Director