Community and Holiday Cheer
Posted on: October 26, 2019
When people think about libraries, they often think about checking out books or looking up information. They often don't think about the library as a community gathering space. We've worked hard to become a gathering space for the Aurelius Community, where there aren't many public spaces to meet up with others.
We've hosted many family programs, including our Family Fun Day to kick off the start of summer reading and our Annual Holiday Open House featuring Santa and his reindeer. Each of these events brought more than 300 people from our community together. Additionally, we hosted a full week of family-friendly activities for Spring Break, held weekly performers during summer reading, and hosted weekly preschool storytimes the whole year through.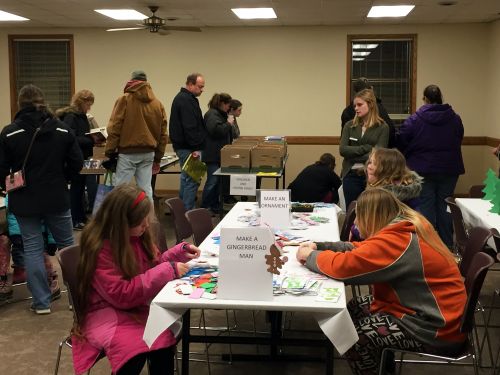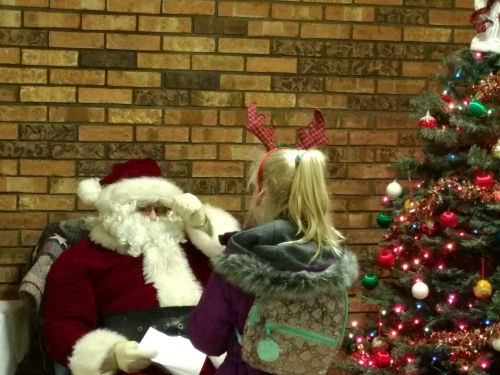 In the last year, we added a more robust line-up to our Tuesday programming for seniors. In addition to our traditional Reminisce programs, we've added a classic movie series and monthly coffee chats to give community members more chances to gather.
Because the Aurelius branch had never had a seating space, we created the Eileen Droscha Reading Room to give residents a space to meet. The room features comfortable seating and a charging station.
Our annual Holiday Open House is fast approaching on Monday, Dec. 2. This is a great chance to visit the library, gather with friends and neighbors, and enjoy the festivities. We'll have a book sale and crafts all day from 11 a.m.–7 p.m. and a visit from Santa and his reindeer from 5:30–7. We invite you to join us!
We are proud to serve as a gathering space for our rural community. We would love to see you soon!
Jennifer D., Head Librarian of CADL Aurelius