Aurelius Unveils Eileen Droscha Room
Posted on: December 27, 2018
I am so pleased to announce the official grand opening of the Eileen Droscha Room at Capital Area District Libraries' Aurelius branch!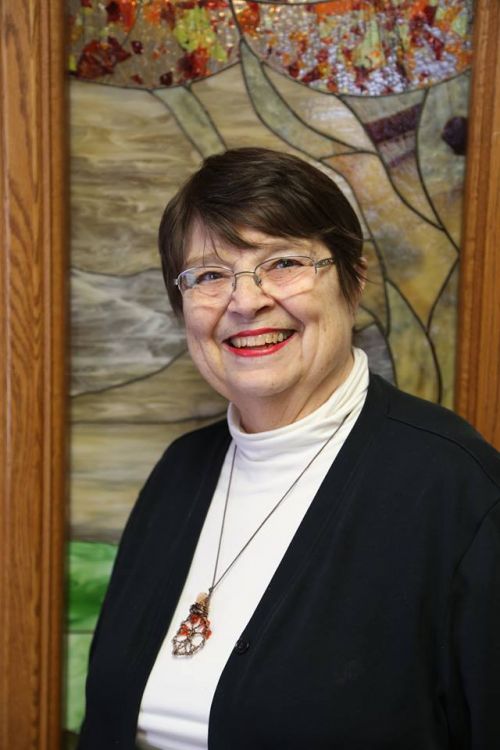 When former Aurelius Head Librarian Eileen Droscha passed away last year, we were deeply saddened. And after all her years of dedicated library service to the Aurelius community, we wanted to honor her memory in a special way. Many generous donations were made to the library in her name, and it became clear that community members agreed with us.
So with the donated funds, along with assistance from a CADL grant and support from our Aurelius Library Friends group, we were able to create a room at the library dedicated to Eileen's memory. This new space features comfortable seating, new technology, and a digital device charging station, as well as a plaque and a picture of Eileen. New laptops and tablets for patron use will be added in 2019.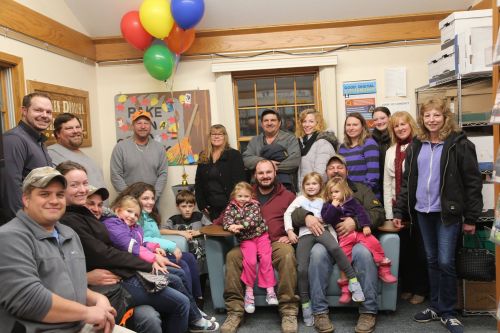 Many thanks to everyone who helped make this project possible, including the Droscha family, donors to the Eileen Droscha Memorial Fund, Aurelius Township, Aurelius Library Friends, Larry and Evelyn Burgess for making the memorial plaque, the CADL Public Service Grant committee, and our CADL staff and board.
About 80 people attended a Grand Opening Ceremony in November. It featured a ribbon-cutting by her granddaughters and great-granddaughters, and a time spent remembering Eileen and all that she has meant to the Aurelius community. Please stop by the new space soon—we would love to give you a tour!
-Jennifer DeGroat, CADL Aurelius
Images: (L) Eileen Droscha; (R) Members of Droscha family gathered in the new room.