Coming Soon & Spring Roundup
Posted on: April 22, 2019
Coming Soon & Spring Round Up
Jessica, Mari, and Sherri talk about the titles we should all be excited about this spring! They start with a look at some of the great book-based picks coming to a screen near you. And after the break they delve into some of the spring book titles they've got their eyes on.
Coming to a screen near you—book-based titles we're looking out for:
NOS4A2 by Joe Hill—AMC limited series starring coming in June starring Zach Quinto, Ashleigh Cummings.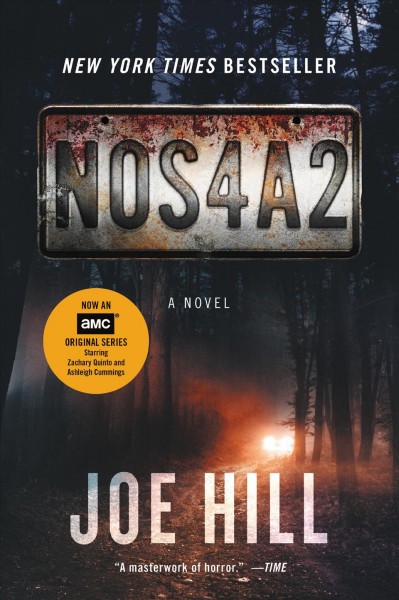 Catch-22 by Joseph Heller—Hulu limited series with George Clooney producing and acting.
The Rook by Daniel O'Malley—a who's who of noted BBC character actors plus Olivia Munn and Joely Richardson coming to Starz this summer.
Umbrella Academy by Gerard Way and Gabriel Ba—On Netflix now.
The Best of Enemies: Race and Redemption in the New South by Osha Gray Davidson—new movie featuring Taraji P. Henson and Sam Rockwell
The Impossible: The Miraculous Story of a Mother's Faith and Her Child's Resurrection by Joyce Smith—the basis for the new movie Breakthrough starring Chrissy Metz.
Good Omens by Neil Gaiman and Terry Pratchett—limited series featuring David Tennant and Michael Sheen.
Old Possum's Book of Practical Cats by T. S. Eliot—the basis for Andrew Lloyd Weber's Cats being brought to the screen with a star-studded cast in the fall.
"I Heard You Paint Houses": Frank "The Irishman" Sheehan and the Inside Story of the Mafia, the Teamsters & the Last Ride of Jimmy Hoffa by Charles Brandt—Star-studded Martin Scorsese film titled The Irishman, coming in late 2019.
The Knife of Never Letting Go by Patrick Ness—Movie out in 2020. Working title: Chaos Walking
The Sun is Also a Star by Nicola Yoon—Starring: Yara Shahidi and Charles Melton. Same author as Everything, Everything
To All the Boys I've Loved Before & P.S. I Love You by Jenny Hann—A sequel is in the works for this Netflix hit starring Lana Condor.
Where'd You Go Bernadette? by Marie Semple—with Cate Blanchett and Kristen Wiig (8/2019)
The Goldfinch by Donna Tartt—Starring: Nicole Kidman, Sara Paulson, and Ansel Elgort (9/2019)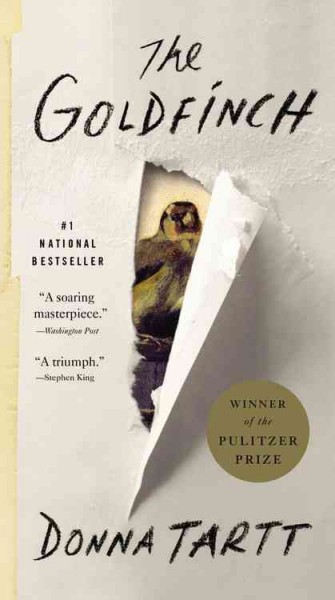 The Art of Racing in the Rain by Garth Stein—starring Kevin Costner, Amanda Seyfried, Milo Ventimiglia (9/2019)
The Woman in the Window by A. J. Finn—featuring Amy Adams and Gary Oldman (10/2019)
Spring Title Round up
Fiction
Murder Once Removed by S. C. Perkins
The Book of Dreams by Nina George
Storm of Locusts by Rebecca Roanhorse
Storm Cursed by Patricia Briggs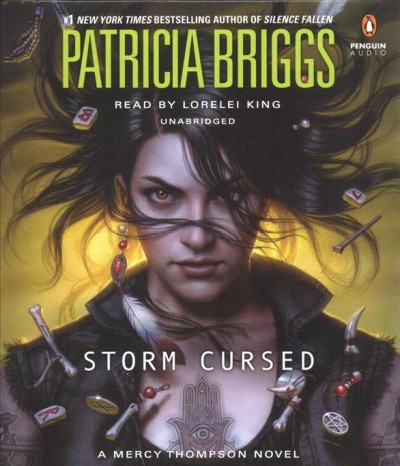 Exhalation: Stories by Ted Chiang (The movie Arrival with Amy Adams was based on one of his short stories)
Non-Fiction
The World's Fastest Man: The Extraordinary Life of Cyclist Major Taylor, America's First Black Sports Hero by Michael Kranish
The Pioneers: The Heroic Story of the Settlers Who Brought the American Ideal West by David McCullough
Upheaval: Turning Points for Nations in Crisis by Jared Diamond
A Good American Family: The Red Scare and My Father by David Maraniss
Sea Stories: My Life in Special Operations by William McRaven
How to Forget: A Daughter's Memoir by Kate Mulgrew
Children's and Teen Reads
Operatic by Kyo MacLear
Birds, art, life: a year of observation by Kyo MacLear
Extraordinary Birds by Sandy Stark-McGinnis
We Rule the Night by Claire Eliza Bartlett
Code Name Verity by Elizabeth Wein
Night Witches: a novel of World War II by Kathryn Lasky
Since We Last Spoke by Brenda Rufener
Home is A Window by Stephanie Parsley Ledyard