What's a Michigan Activity Pass?
Posted on: March 28, 2019
With more pleasant weather on the way, I'm looking forward to outdoor activities and traveling around our beautiful state. Since we have relatives living in norther Michigan and the Upper Peninsula, my family puts in many hours in the car, and we like to find new places to stop and take a break.
One great way to do this is by checking out a Michigan Activity Pass (MAP) at any Capital Area District Libraries branch. Theses passes are good for free or discounted admission—or other discounts—at hundreds of Michigan state parks, campgrounds, museums, trails, arts & cultural destinations and more.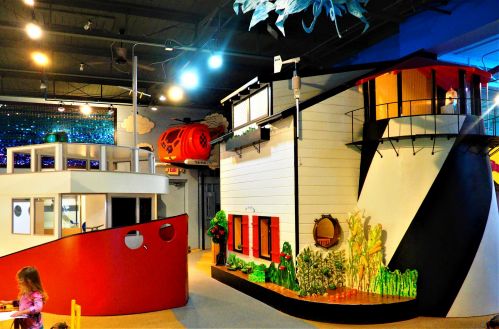 The MAP website provides many search options to make it easy to discover your next adventure. When I enter my travel details I see a list of participating destinations, including the Great Lakes Children's Museum in Traverse City. My family loves to go there, and the museum offers a BOGO admission with the MAP pass. I can just reserve my pass, print it out, and present it at the destination. Passes are valid for seven days—get started at cadl.org/MAP.
For a fun activity close to home, visit Dansville Elementary on Monday, April 8 from 5:45–7 p.m. for literacy activities and a visit with live animals from Potter Park Zoo, hosted by CADL Dansville.
- Lynn Harper, CADL Dansville