Celebrate Black History Month
Posted on: January 24, 2019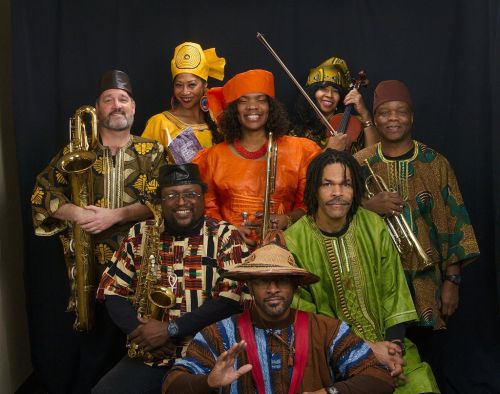 Since 1976, each U.S. President has officially designated the month of February as Black History Month. The goal is to recognize notable achievements of African Americans and recognize the pivotal roles they have played in U.S. history.
Capital Area District Libraries' Downtown Lansing branch is celebrating this history with a theme of 'Black Migrations.' The theme honors African Americans in motion, not only geographically from the South to the North and Midwest, but also from support roles to nationally recognized roles.
The celebration includes a free concert series, beginning with African-centered jazz group In the Tradition. This six-piece ensemble has been nominated for numerous Detroit Music Club Awards. Join us for a live performance in the auditorium at 2 p.m. on Sunday, Feb. 17.
The following month, Grammy Award-winning trumpeter Curtis Taylor takes the stage at 2 p.m. on Sunday, March 10. Taylor has played at the Kennedy Center and NPR's Jazzset.
We also have a great selection of films that focus on the African American experience, available for streaming through our hoopla and Kanopy services. Find out how to access them at cadl.org/downloads.
Many DVDs and Blu-Rays in our collection have received NAACP Image Award nominations, such as GLOW, Dear White People, Scandal, Queen Sugar, Greenleaf and Fresh Off the Boat. Browse for those in our catalog.
- Michele Brussow, CADL Downtown Lansing