Author Spotlight: Sarah Dessen
Posted on: July 15, 2019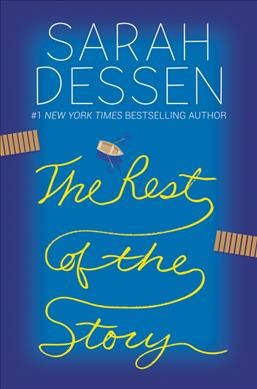 Have you ever experienced an author that feels as though you are going home? That knows you, the real you? Even the you that is rarely shown? Have you ever read a book that felt instantly like the author was your best friend and had known you since the day you were born? Sarah Dessen is one of those authors for me.
Her books are like tasty, homemade mac and cheese, or the perfect mashed potatoes. She is the literary equivalent of comfort food for me. I know that whenever I pick up her books, I will read stories about people who are flawed and struggling, independent and resilient. I know that they will make me feel their pain, but also their hope for more. I know that I will hear my own voice coming off the page without ever having to write a word.
I found Sarah Dessen when I was a teen and immediately loved her writing and characters. Her books tend to have a common theme. They follow teenaged girls that are struggling with issues many teens face: problems ranging from family issues (because parents are flawed too), death, love, friendship… The list goes on. She can look at these situations and submerge you into these characters lives.
As of June 4, 2019, Ms. Dessen has written 14 books, and I have read every one of them. Her newest, The Rest of the Story, has been a long time coming. She started writing this story years ago but couldn't quite make it right until recently. And so, it is my great pleasure to introduce new and old Sarah Dessen fans to her new heroine, Emma Sayler.
Emma Sayler doesn't remember much about her mother who passed away five years ago, but she does remember the stories her mom told of growing up in a lake town. Of a fresh breeze coming across a dock, clear water that never seems to end, and the cool splash of water as you jump in. Five years after her mother's death, it is just Emma and her father, and life is calm and collected until she unexpectedly must stay with her mother's side of the family on the lake. Emma quickly realizes that there are two very different communities in her mom's home town. Her mother grew up on the working-class side of the lake, called North Lake, whereas the wealthier side of the lake, Lake North, is where her father worked summers as a young man. The more time Emma Saylor spends at North Lake, the more she feels torn between the two worlds, and the more she wishes she knew more about her mother's life. It is only when Emma befriends Roo that she begins to learn about her mother's past, and her own.
For anyone who feels as though they don't belong, The Rest of the Story, and any of Sarah Dessen's stories will make you feel at home.
Samantha H., CADL Stockbridge