An American Way with Words
Posted on: January 4, 2019
Have you noticed that there is an abundance of lists this time of year? Many media outlets create year-end lists of favorites that cover a range of current events and popular culture. I especially enjoy the lists that highlight words and their usage.
Lake Superior State University has published an annual list of banished words for over 40 years, complied from submissions of words that are "mis-used, over-used and useless." 2018's "fake news" is a great example. You can check out the 2019 list, and the archive going back to 1976, at lssu.edu.
For fellow language lovers, I recommend checking out "How to Speak Midwestern" by journalist Edward McClelland. It's a goldmine of regional colloquialisms, dialects and pronunciations. I finally understand why my Wisconsin-born grandmother called a blinking red traffic light a "stop and go." Other colorful phrases include "Pittsburgh toilet" and "Chevy in the Hole."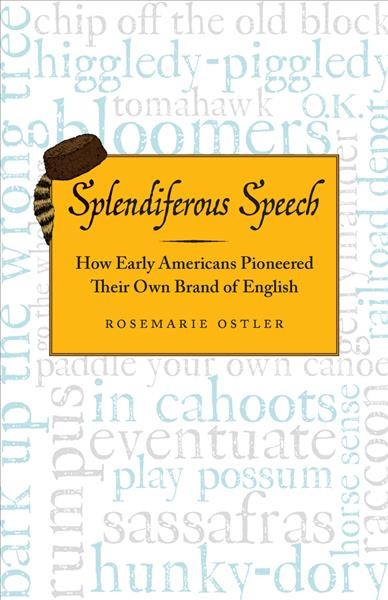 Another fascinating book that recently crossed my desk is "Splendiferous Speech: How Early Americans Pioneered Their Own Brand of English." Author Rosemarie Ostler suggests that exaggerated language and inventing new words is an especially American way of speaking. American icon Davy Crockett coined phrases still in use today, like "chip off the old block."
As the new year begins, I hope you'll make the time to kick back, pour a glass of "holiday nog" (banished phrase for eggnog) and relax with a good book. Find our catalog, along with lots of reading recommendations, at cadl.org.
- Lynn Harper, CADL Dansville