Green Machine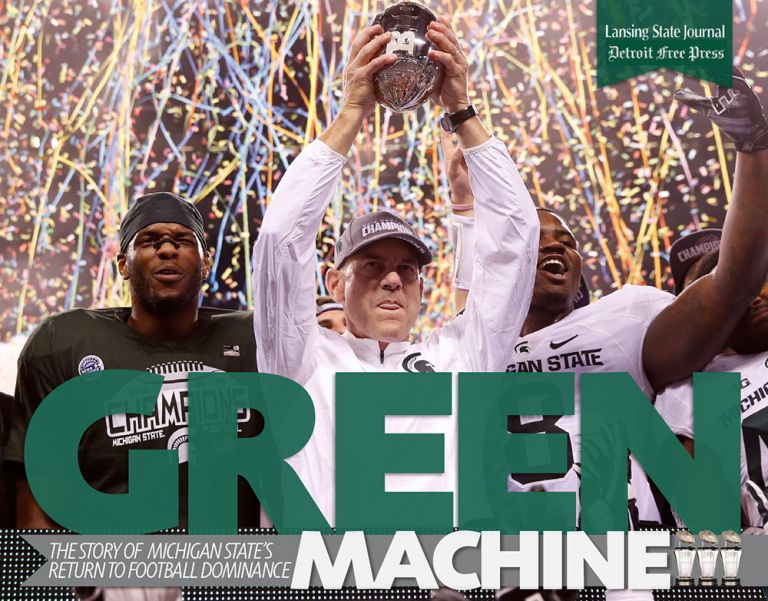 Type: Books
By: Detroit Free Press and Lansing State Journal
Age Category: Adults
Genre: Non-Fiction
Recommended by: Betty J.
ISBN/UPC: 9781597256261
Check Catalog
Are you counting the days until college football season begins?
As a joint project of the Detroit Free Press and the Lansing State Journal, this book is chock full of photographs highlighting the 2015 season as well as the return of the MSU Spartans to national football prominence under head coach Mark Dantonio. In the last section of the book you will find a ranking of the top 20 players of Coach Dantonio's tenure at Michigan State University.
Anyone who enjoys cheering for the Green and White will enjoy browsing through this book!