Desert Heat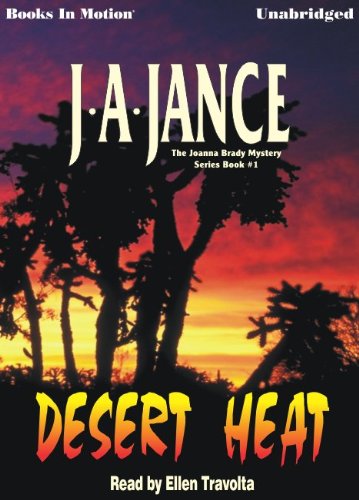 Type: Audiobooks
By: J.A. Jance
Age Category: Adults
Genre: Mystery & Suspense
Recommended by: Eric S.
ISBN/UPC: 57709597
Check Catalog
An enjoyable mystery
When Sherriff's Deputy Andy Brady is mysteriously murdered, rumors abound. Was he murdered or was it a suicide? Was he a corrupt cop, who was lured to the wrong side of the law?
Raised as a tomboy by her father who had been the long time sheriff of Cochise County, Arizona, Joanna Brady must muster all of her courage and toughness to bring her husband's killer to justice and restore her family's reputation.

I really liked the storyline and the two female protagonists in this book. Although it has the typical elements of any mystery novel, it seemed more realistic. The author does a good job of conveying the pain and anguish that a family experiences in the wake of a loved one's murder. Desert Heat is the first book in the Joanna Brady Mystery Series by J.A. Jance. I'm looking forward to reading other titles in this series.