StoryWalks
Walk Your Way to Reading with StoryWalk®!
StoryWalk® encourages families to enjoy reading and the outdoors by posting a children's book - a page or two at a time - at intervals in a park, hiking trail or other outdoor site. StoryWalk includes activities like talking, reading, writing, singing and playing to help your child develop important early literacy skills. Watch this report from FOX 47 News.
---
Aurelius StoryWalk® is Now Open!
Walk more steps, read more words - that's the mission of the Aurelius StoryWalk® located at Glenna Droscha Park (1939 S. Aurelius Rd.)! Have fun withThe Three Billy Goats Gruff by Paul Galdone.
---
Fenner Nature Center (This StoryWalk® is closed for the season. Check back later!)
Now there's one more reason to visit this environmental education center - their StoryWalk®!
---
Haslett StoryWalk® is Now Open!
Look for a new title at the Orlando Park StoryWalk® (1275 Orlando Dr. Haslett) this spring. Read along with Dragons Love Tacos by Adam Rubin.
---
Hawk Island Park StoryWalk® is Now Open!
Your favorite community park, Hawk Island (located at 1601 E. Cavanaugh Rd. in Lansing), now has a StoryWalk®! The current title is Pout Pout Fish by Deborah Diesen.
---
Holt-Delhi StoryWalk® is Now Open!
Come to Valhalla Park (2287 Pine Tree Rd.) for a chance to read and exercise with your family! The current title is Gravity by Jason Chin.
---
Lansing River Trail StoryWalk® is temporarily CLOSED
The River Trail has always been a great way to spend the day.
---
Leslie StoryWalk® is Now Open!
Visit Russell Park (290 N. Main St.) for a great story. The current title is Kitten's First Full Moon by Kevin Henkes.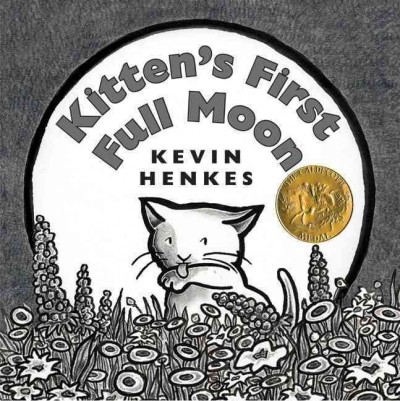 ---
MSU Children's Garden StoryWalk® is Now Open!
This StoryWalk® provides on-site campus entertainment for families. The current title is Trees by Verlie Hutchens.
---
White Oak Township Park StoryWalk® is Now Open!
One of our newest StoryWalks® is at White Oak Township Park (1002 M-52 in Webberville). Follow along the path and read William Wakes Up by Linda Ashman.
---
Simmons Memorial Park StoryWalk® is Now Open!
Check out our newest StoryWalk® at Simmons Memorial Park (2963 Webberville Rd. in Webberville). Stroll along the path and read The Gruffalo by Julia Donaldson.
---
The StoryWalk® Project was created by Anne Ferguson of Montpelier, VT and developed in collaboration with the Kellogg-Hubbard Library. Storywalk® is a registered service mark owned by Ms. Ferguson. This resource is supported in part by the Institute of Museum and Library Services administered by the Library of Michigan.