Zach Knowlton Earns Director's Award
Posted on: September 1, 2023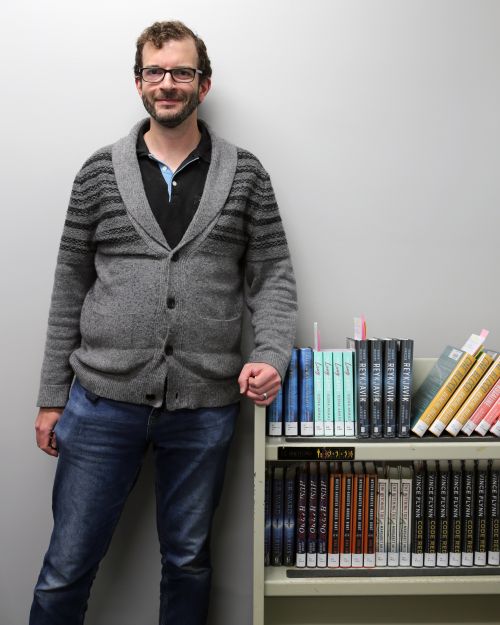 We're thrilled to announce that the Director's Award for August was given to Zach Knowlton, Technical Services Supervisor. Zach has done an exceptional job in every role he's had at CADL, but he's truly excelled in his current position. Since moving into the role of Technical Services Supervisor, Zach has managed his department at such a high level. He has made it so that our items are easier to locate in our catalog, ensuring that our members find the materials they're looking for, not only on our shelves, but in our catalog as well.
Recently CADL added something called a discovery layer to our online catalog, which made our items much easier for members to find and browse. Implementing a discovery layer is anything but easy. Zach did a lot of work to ensure that our members could locate materials easily by working his "cataloging magic" on our records. Through Zach's hard work and changes he had to implement with cataloging, our members were able to discover our items in a variety of formats and collections. I, for one, am glad that we have a cataloging magician like Zach on our staff.
Zach, your work and management are greatly appreciated, and we couldn't do what we do in providing library services to our communities without you. Please join me in congratulating Zach on all that he's done for CADL and our members.
---
Scott Duimstra, CADL Executive Director