What's Happening at CADL Webberville?
Posted on: January 15, 2021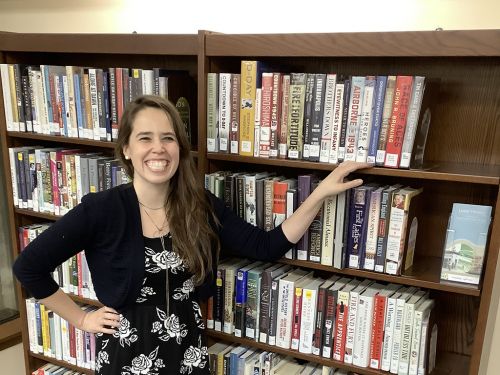 At my heart I'm a children's librarian. Now more than ever I believe it's vital to support families and small children, so at CADL Webberville we put a lot of love and work into everything we make for them. Since in-branch programming is on hold for now we've created storytime and craft kits to help fill the gap.

It's challenging to capture the magic of storytime in a bag, but I try to think of what will give the child a sense of wonder and fun. We work hard to dress up early literacy practices in a way that makes learning bright, colorful and inviting! Storytime-to-Go kits are stuffed with games, stories, freebies and crafts with a new theme each week designed to help early development.

Speaking of crafts, we also create Take & Make kits for kids to build things, explode things, and exercise their creativity! We make them as we need them, the library looked like Santa's workshop in December when we made 90 slime kits!

It's our goal to make each take-home program an experience. It takes a lot of time and effort, but if we can make just one family's pandemic experience better then it's all worth it.
Amanda Vorce, Head Librarian of CADL Webberville