What's Happening at CADL Stockbridge?
Posted on: January 15, 2021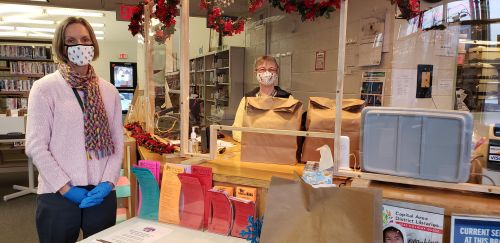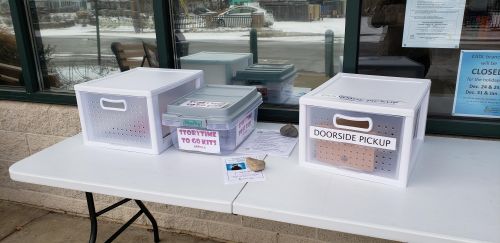 I hope you're all having a good 2021 so far! The safety of my staff and members is important to me and CADL, so we've been taking many precautions to keep everyone safe.
You've probably been aware of our book quarantine, limited indoor access, cleaning procedures and PPE guidelines for staff (see Debbie and Rose above!), but have you wondered what informs what we do? Our administration gathers information from several sources to guide our COVID-19 response, and here are some of them.
The Ingham County Health Department monitors Covid-19 cases in the county giving CADL a view of local conditions. The ICHD also provides information on school and workplace attendance, testing, and county emergency orders.
The Michigan Department of Health and Human Services lists the latest order for what public spaces can be open and guidance on how to open them.
We quarantine returned library materials for 96 hours or four days, and this decision is based on tests measuring how long the virus is detectable on surfaces you would find in a library. The study was conducted by OCLC, an organization that supports library operations.
What we do and why we do it matters to us because it impacts our communities. It's our goal to keep everybody safe while providing as many services as we can, and thanks to the resources above we're able to do just that.I hope you're all having a good 2021 so far!
Sherri McConnell, Head Librarian of CADL Stockbridge