What, actually, does a Librarian do?
Posted on: July 26, 2021
"I am a Librarian"
I recently visited a relative in another state and met many new people. They would inevitably ask what I do, and I would respond "I am a Librarian." I received responses and questions like "Do you volunteer? Do you work part-time? Do people still read books?"
I found, as I usually do, that many people have no idea what it means to be a Librarian or work in a library. Their ideas are usually formed by stereotypes like the ancient, stern, and shushing librarian.
I know that most of our members think that everyone who works in the library are Librarians.
The truth is that most staff are not.
At the South Lansing branch, we have: Pages, Clerks, Assistants and Librarians. The contributions of all our staff are important to serving our communities.
Pages: Shelve books and help maintain the collection and appearance of the library.
Clerks: Assists patrons with account issues and performs a variety of circulation desks duties.
Assistants: Do all of the above including assist patrons with questions regarding the collection, readers advisory, reference, and technology. They also help to promote the collection and assist in programming.
Librarians: Do all of the above including develop and maintain the collection, develop programming, and develop relationships between the library, and community organizations and businesses.
This is only a brief description of what our staff do every day. It would take me much longer to dive into the details.
The most important thing is that we are constantly developing our skills and services to meet community needs. It is the goal of every staff member to service the public to the best of our ability.
And to answer the questions I'm asked most — Yes, people still check out print; and yes, we are very much used and loved by our community.
If you want to learn more about what we do, visit us at the library!
---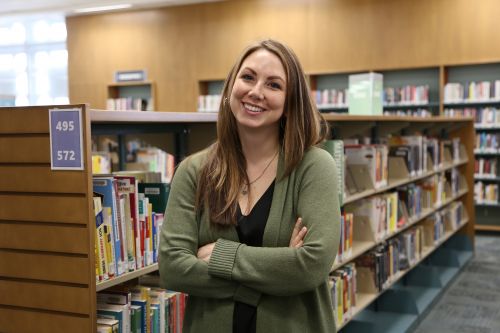 Melissa Cole, Head Librarian of CADL South Lansing