The testimonial that rocked
Posted on: March 19, 2019
I could not have planned this testimonial any better if I had planned it.
At a recent meeting of the Meridian Area Business Association, all the members introduced themselves. "Hi, I am Betsy Hull, head librarian at the Okemos branch," deep breath, "of Capital Area District Libraries." This is a formal and long introduction, but I never know where my marketing director is lurking and listening. I follow the branding protocol.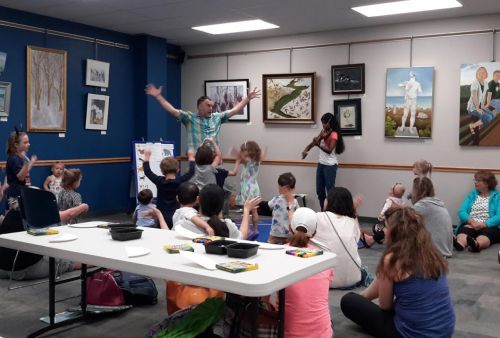 As the meeting ends, members may talk about the great service they received at another business. It's called a testimonial. That's when Katie Krick from Liberty Mutual in Okemos stood up and said something to the effect of, "I am so excited to meet someone from the library. My kids attend a lot of programs with their sitter, at all the different branches. This is wonderful community resource that we all should use and be proud of."
I told the crowd I had never met Katie before and her sincere remarks were unscripted. She made me feel like a rock star. There was added fling to my disposal of plastic materials into MSU's recycling bins later that morning.
So much for the glamor of being a rock star.
- Betsy Hull, CADL Okemos