A Snapshot Through Time
Posted on: May 2, 2019
Did you know
The U. S. Congress declared the month of May National Photography Month back in 1987? Ah the days of film and prints, when no one could have predicted how digital photography would completely take over nearly every moment of our lives (with a little help from social media).
We picked a few photos from our Local History Online collections that show photography and photographers in non-digital times. Check out the link below to a recently available collection from the Lansing Camera Club too.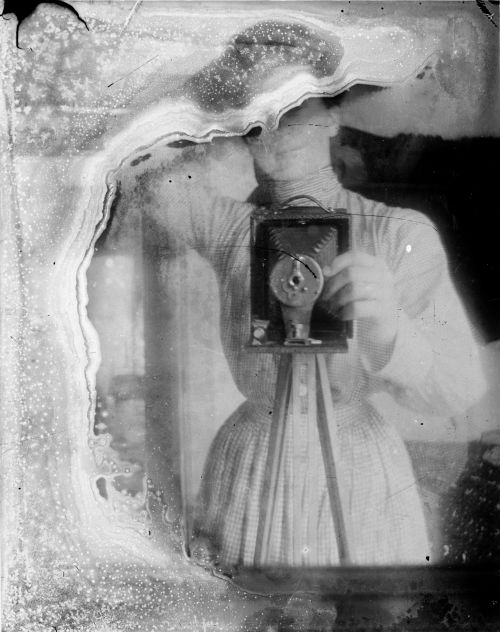 An early "selfie" on glass negative, from the Ellison Book Shop collection. Ellison also had a portrait studio in his shop for some time.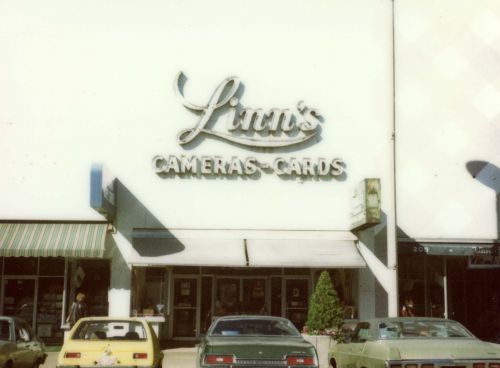 Linn's Camera Shop on Washington Avenue in downtown Lansing. A cornerstone of Lansing-area photography for decades.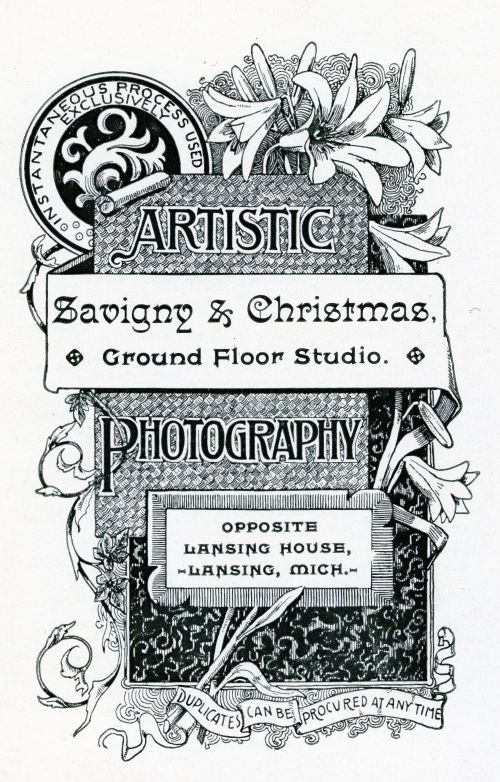 The photographer's mark from Lansing studio Savigny & Christmas. We have a collection of early local photography which includes many of these beautiful marks on the backs of cabinet cards and cartes de visite.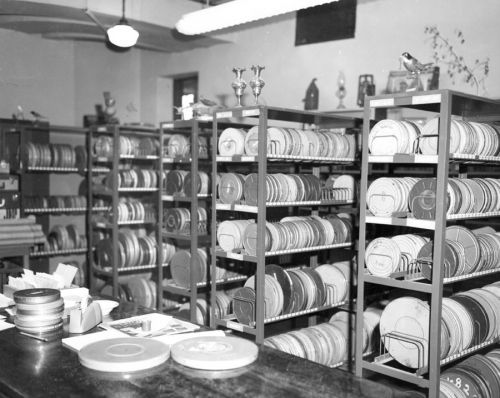 Bonus: A Lansing School District audiovisual storage room, 1961.
The Lansing Camera Club was founded in 1926, with membership contingent on submission of an "acceptable" print. They began depositing their club materials in the Local History Collection at the then Lansing Public Library in 1976, at the time of their 50-year anniversary. Materials were added until about 1989 and it appears the club may have disbanded soon after. An inventory of the Club collection in Local History can be found here.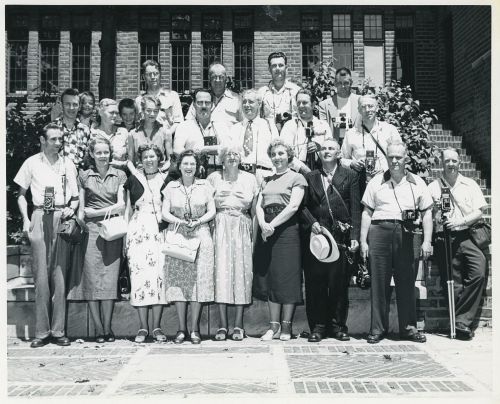 Lansing Camera Club field trip to Cranbrook, 1949.
Do you want photos that'll last through the ages?
May is a great time to think about organizing your digital photos. Delete the out-takes, organize the best ones into folders that help you recall events and dates, and back them all up on secondary media such as an external drive or flash drive to help ensure their preservation. If you have older photographic materials (prints, negatives, or slides) and want help getting them digitized, contact Local History for an appointment at the Digital History Station. Above all, keep the people in them identified before memory is lost.
Happy Photography Month! Get out there and take some pictures!
Heidi B., CADL Local History