Resources for Dyslexia
Posted on: September 24, 2021
Scroll down for a plain text version.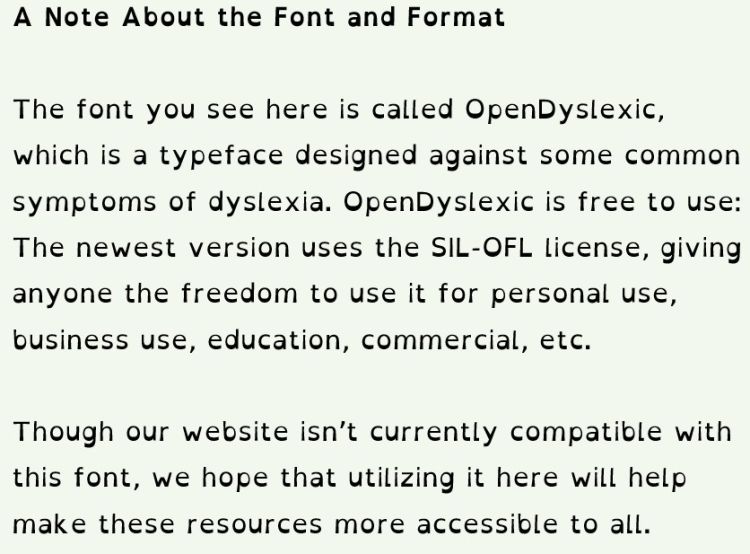 ---
Plain-Text Version
A Note About the Font and Format
The font you see here is called OpenDyslexic, which is a typeface designed against some common symptoms of dyslexia. OpenDyslexic is free to use: The newest version uses the SIL-OFL license, giving anyone the freedom to use it for personal use, business use, education, commercial, etc.
Though our website isn't currently compatible with this font, we hope that utilizing it here will help make these resources more accessible to all.
Reading Lists
Resources for Font Support
Community Resources