Quintyn Harrison Receives Director's Award
Posted on: April 30, 2023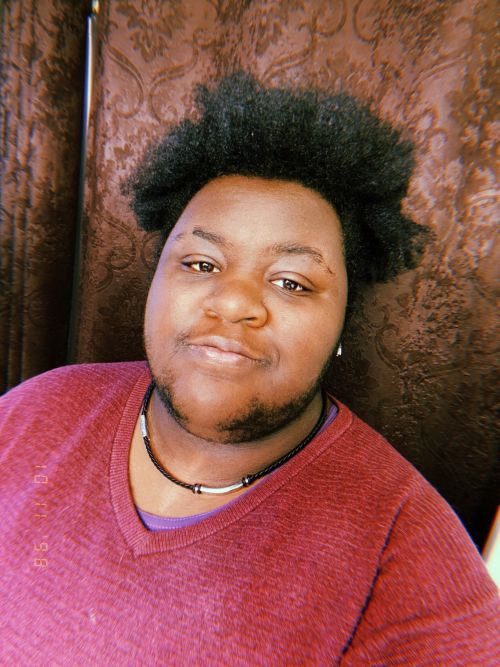 I'm thrilled to announce that this month's Director's Award was given to Quintyn Harrison, library assistant at the South Lansing Branch. Quintyn first started as a page and then moved up to library assistant in 2022. In the role of library assistant, Quintyn has done a phenomenal job. He provides great customer service for both CADL members and staff. Audrey Karr had this to say about Quintyn:
"Quintyn H. at SL is such a great coworker, he is always attentive to what needs to be done and willing to do it. Even if he is not stationed at a particular desk, he is always monitoring to see if there are people who need help, or if his other coworkers need help…He is knowledgeable, reliable, and level-headed, and I feel confident that he is there to support and assist in case of any difficult or escalating patron interactions."
Quintyn, thank you for all that you do for the South Lansing Branch, for the Foster Branch, and for CADL. We truly appreciate that you work for our library system. Please join me in congratulating Quintyn!
---
Scott Duimstra, CADL Executive Director