Morgan Doherty Receives Director's Award
Posted on: December 18, 2018
I'm pleased to announce that the December Director's Award was given to Morgan Doherty, Public Services Librarian at CADL Downtown Lansing.
Recently, Morgan received grant funding for the Community Closet in the basement of the branch.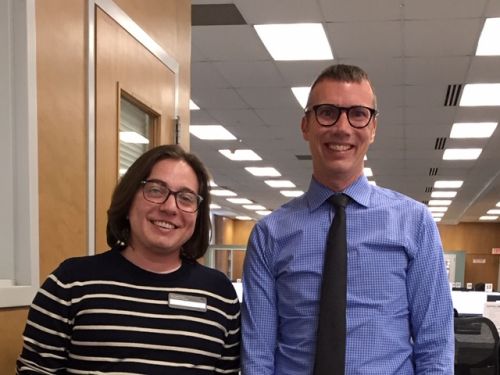 This innovative and needed service was thought of by Morgan to serve those in need.
Along with creating community friendly services and providing great customer service, Morgan, working with Jessica Trotter, helped create our popular Book Sleuth service and guided it to what it's become today.These two amazing projects are just some of the examples of the great work that Morgan does in serving our patrons.
Morgan, thank you for all that you do for CADL and for our communities.
- Scott Duimstra, CADL Executive Director