Make Holiday Shopping Easier with Consumer Reports!
Posted on: November 27, 2018
The holidays are upon us, believe it or not! As you prepare for the hectic holiday shopping season, let the library help you out with access to our Consumer Reports database. You can get the most for your money by finding the best reviewed products. There is a holiday gift guide for those tricky people on your list. See evaluations of popular items such as: phones, computers, televisions, and much more.
For many products, you can view ratings tables just as you can in the print magazine: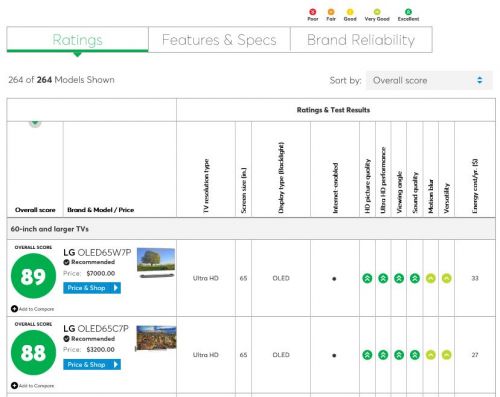 The latest news has handy topical items such as avoiding holiday health crisis and What to Eat and What to Avoid at the Mall Food Court.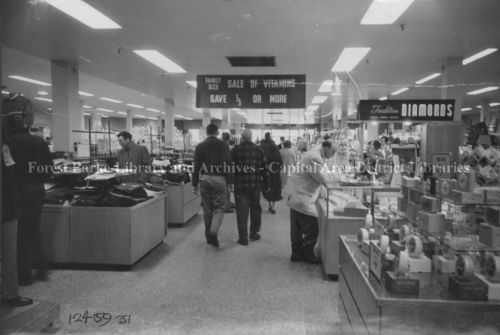 Interior of Sears Roebuck store, January 24, 1959. Lansing City Planning Division Photographs, Forest Parke Library and Archives, Capital Area District Libraries.
Your ticket to see full Consumer Reports reviews for free is your Capital Area District Library card. You can even give us a whirl if you don't have a card yet. Happy shopping and happy holidays!