Mac Clover Receives Director's Award
Posted on: December 7, 2022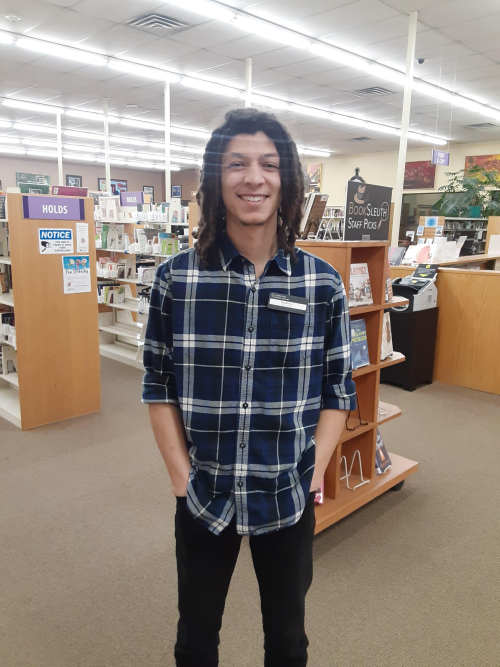 I'm thrilled to inform you that I've given the Director's Award for November to Mac Clover, a library assistant at the South Lansing branch. Mac has done an exceptional job in his role at the library. Whenever I've seen his interactions with members and other staff, he is calm, thoughtful, and friendly. I know that our staff really appreciate all that he's done. This is what the head librarian of the Lansing branches, Melissa Cole, had to say about Mac:
"Mac Clover has been with CADL since 2019 and he has always led with kindness, patience, and understanding. I don't think I have ever seen Mac have a bad day or lose his patience with anyone. He is so steady and reliable that he is not only well-liked by staff but a favorite of many of our patrons. I regularly get comments from patrons who make note of Mac's exceptional service. One wrote: "Special thanks to Mac for his limitless grace and kindness which has a positive ripple effect in our community. Thank you Mac!!!" I have to agree with this patron. Mac's positive attitude and kindness have a great impact on the library and in the community he serves. In addition to providing excellent service on the desk, he runs some of our popular programs like Chess Club and Smash Bros. Tourney. We are so lucky to have Mac at South Lansing."
Mac, your work is so appreciated, and we are so thankful that you work for our libraries. Thank you for all that you've done for CADL. Please join me in congratulating Mac.
---
Scott Duimstra, CADL Executive Director