Looking Back, Moving Forward
Posted on: January 9, 2019
This is the time of year we get bombarded with a lot of "best of" lists. Although overkill is always a risk with these, I understand the urge to create them—especially when you had a year like CADL did in 2018!
It was a celebration year, as we marked our 20th anniversary of service to our communities. That's pretty young for a library system, but we are proud of all we've accomplished in that time.
Our year-long celebration included treats for our patrons, fun giveaways throughout the year, and a special publication called 20 for Our Twentieth, listing highlights from our history as well as our staff's favorite books, movies and music.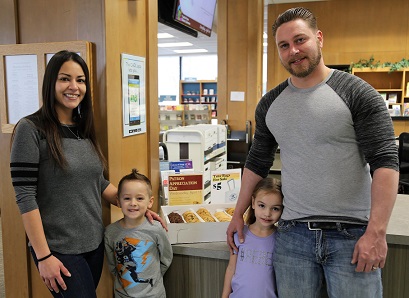 There was even more to celebrate in the summer, when residents in our service area passed our millage renewal by 71%! That let us know that we are responding to the needs of our communities as we strive to offer top-quality, innovative services and collections.
We continued to improve our spaces in 2018, updating and adding features that meet the needs of patrons. The most dramatic change was in Williamston, where we partnered with the City of Williamston and Williamston Community Schools to relocate the library to a vacant space in the Middle School on Vanneter Road. Library space more than doubled, resulting in an expanded collection, additional public computers and larger event space.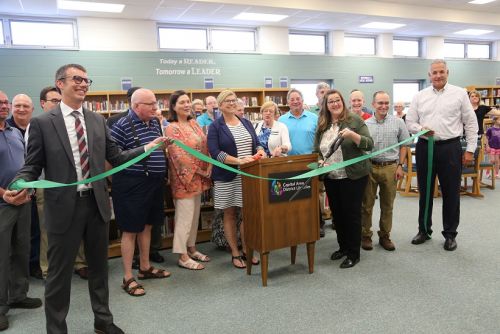 Caption for above photo: We celebrated our 20th birthday with special events like Patron Appreciation Day.
With 2019 about to begin, we are busy writing a strategic plan and charting our course for the future.
In my role as Executive Director, I talk with our municipality leaders, elected officials and school districts to see what's important to them and how we can help with their objectives and issues. Topics like the new "Read by Grade Three" law and the need for more digital literacy and coding initiatives in our communities will help drive our goals.
Caption for right photo: CADL Williamston Branch Head Julie Chrisinske cuts the ribbon during the re-opening celebrartion.
Among the new services we plan to roll out soon:
Curbside Service
We'll test out an option that would allow library visitors to have their holds delivered to their car, saving them a trip inside. This idea has already generated a lot of enthusiasm!
Lucky Day Collection
Since our most popular movies often have hold lists, we'll introduce a DVD/Blu-ray collection that works on a first-come basis. "Lucky" visitors to our Aurelius, Leslie and South Lansing branches will be able to walk in and find a selection of movies they can check out immediately.
Here are some of the other areas we have targeted for improvement:
Branches in Williamston and Mason will be renovated.

We'll evaluate and tweak other branches to be sure they are appealing and adaptable to changing needs.

We'll look at areas in our communities where there is no easy access to library services, and see if we can set up book nooks or pop-up library services.
- Scott Duimstra, CADL Executive Director