Lindsay Anderson Receives Directors Award
Posted on: November 25, 2019
Hi all,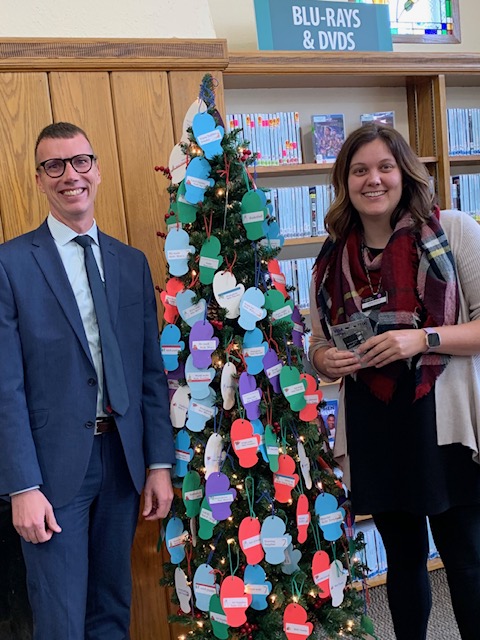 I'm pleased to announce that the Director's Award in November was given to Lindsay Anderson, Youth Services Librarian at the Mason Branch. Lindsay started at our Holt Branch before moving out-of-state for school. Lucky for us, she moved back and was hired in her current position at Mason. To say that Lindsay has made an impact on early literacy for the residents of Mason would be the understatement of the century. She leads wonderful storytimes, does outreach to the schools, leads children's programs, participates in Connections in Corrections and brings her musical talent of playing the ukulele to her events.
I'm so impressed with the creativity she brings to her programs. She always has a smile and a great attitude, and I know that children feed off her personality. While I can write about all the great things that Lindsay does, I can't say it any better than what Heather Goupil wrote about her:
It's clear Lindsay is the kind of librarian you remember as an adult; as her new readers journey forth in the world, they will undoubtedly join libraries in other communities because they hearken back to their first experiences here at CADL Mason. Miss Lindsay creates lifelong readers and library fans.
That's beautiful. Lindsay, thank you for being you and for working at Mason. The residents of Mason and CADL are lucky to have a librarian like you.
Thank you,
Scott Duimstra, Executive Director of CADL