Katie Phillips Receives Director's Award
Posted on: June 30, 2023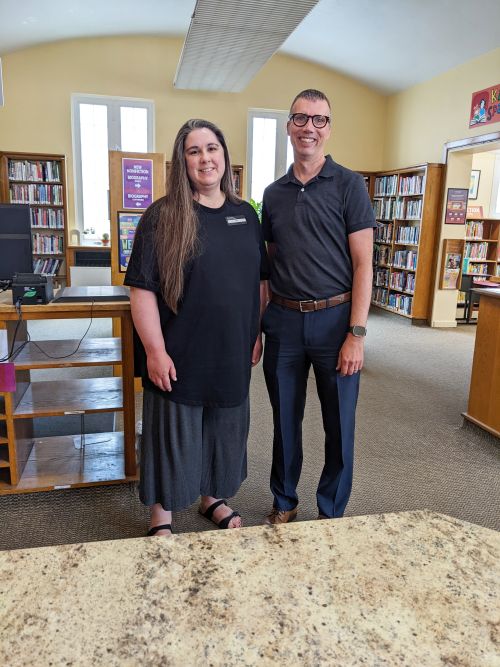 I'm so excited to announce that the Director's Award in June was given to Katie Phillips, Mason Branch clerk. Katie has done a fantastic job at the Mason Branch, first as a page and now as a clerk. She is willing to help out in whatever way is needed at a library that is currently shuffling things around due to a renovation. Mason Branch Head Librarian, Heather Goupil, said that Katie has an "above-and-beyond work ethic" and "when it comes to large, complicated, or downright weird projects, we can always count on her to be the first to say 'how can I help?'".
Recently, there was a large project of moving several bound copies of archived newspapers. This is how Heather described Katie taking on this task:
"Dollys and book carts were not an option, so the Indiana Jones of Mason rolled up her sleeves, dusted off the relics, dodged some traps, and got it done."
That is amazing work by Katie and luckily there were no snakes. Katie, thank you for all that you do for the Mason Branch and for CADL. Your work and willingness to take on so many tasks is greatly appreciated.
---
Scott Duimstra, CADL Executive Director