How things really work at CADL
Posted on: January 30, 2019
I've encountered a lot of people lately who don't visit the library due to some misconceptions. They don't realize how libraries have evolved and improved over the years. Here's the truth about how things really work at Capital Area District Libraries:
Myth: The staff will yell at me and refuse to let me use the library because I have an overdue or billed item.
Truth: At one time or another, everyone loses a book or gets a fine—even library employees! No yelling involved, we promise. All we really want is to help you use your library card again. In most cases, we can work out a plan to reactivate it. And if you have overdue items, it is never too late to return them!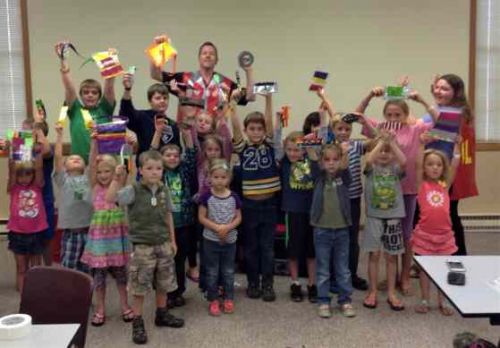 Myth: The library is just a holding place for old and tattered books.
Truth: Not only are our books in great condition, but we loan out so much more! You can borrow digital books, movies, music, BluRays and audiobooks. Our Library of Things has hundreds of items, including sewing machines, Rokus, games and mobile hotspots. You can even check out free passes or other discounts for area attractions, including Potter Park Zoo.
Myth 3: The library is a place where they shush people like me.
Truth: Though that some people still use the library as a study space, it is generally not a quiet zone. CADL Aurelius is a welcoming gathering space where people meet to talk, and children come with their families to play or enjoy active storytimes. We love to hear the chatter of people enjoying time together.
Don't let old ideas about the library stop you—come and visit us soon, and discover all that you've been missing.
- Jennifer DeGroat, CADL Aurelius