Heidi Barden Receives Director's Award
Posted on: January 31, 2023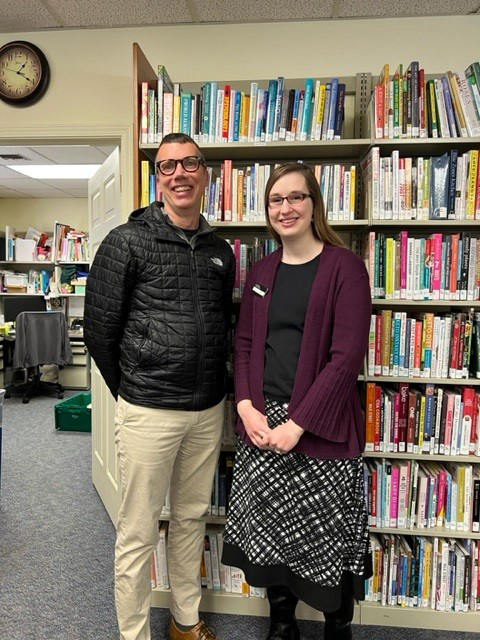 For January, I'm thrilled to announce that I've given the Director's Award to Heidi Barden, Library Assistant at the Dansville Branch. Heidi has only worked for CADL for a short time, but during that time, she has become an exceptional employee. She brings a keen attention to detail that's needed when dealing with all of the situations that can arise at our libraries.
When a recently returned item appeared to be compromised, she followed our protocol to the letter and took extra steps to ensure that no other items could be impacted. Fortunately the item
Recently, there was an item returned that looked like it had a bed bug inside of it. This is what Dansville Head Librarian, Lynn Harper, had to say about how Heidi handled the situation:
Heidi, while situations like this one aren't the best parts of working in a library, the way you handle those situations is greatly appreciated. We are so thankful for all that you do for the Dansville Branch and for CADL.
Please join me in congratulating Heidi!
---
Scott Duimstra, CADL Executive Director