Endangered Trees in a Beautiful Garden
Posted on: October 1, 2019
At the Downtown branch of CADL there are three endangered Gingko trees. I'm told they drop all their leaves at once, shedding their saffron yellow colors after the frost and settling into sleep. Do you know where we keep these amazing trees? It's not a secret, but not many people know that on the east side of the library is a Japanese garden.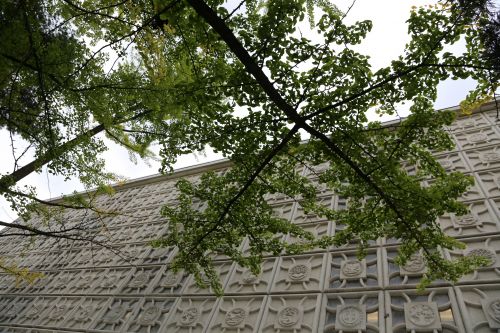 The garden was started in 1963 by the Federated Garden Clubs of Michigan in 1963 and completed in June 1979. It includes many plants including Japanese Maple, Scotch Pine and the Gingko trees. There are earth mounds that represent mountains; raked gravel to represent the sea; and a stone pagoda imported from Japan.
The garden was intended to serve as a large natural picture changing with the seasons. It was only for looking and appreciating, not entering and touching. At the time it was created and finished it ran alongside an adult reading room.
Currently, the garden runs along the children's area and sadly it hasn't been maintained. Many of the notable features and plants remain, but it's overgrown. It's our hope to update this garden and bring new life to it. We want the garden to be a space where families can do more than view its unique landscape, but experience and enjoy it.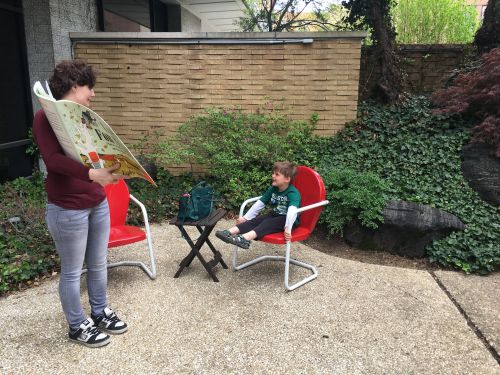 We would like to create a Children's garden that maintains some of the Japanese elements, but that families can use. Stop by the Downtown branch and see the garden and let us know what you imagine for the space. We'd love to hear from you.
Melissa C., Head Librarian of CADL Downtown Lansing & CADL South Lansing