Dear Okemos, We Miss You
Posted on: April 28, 2021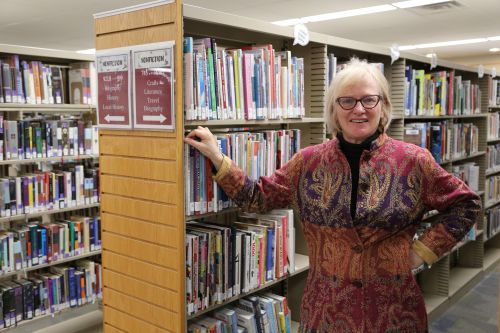 I miss the music of the ukuleles.
Not the uke of Tiny Tim — as he pretty much ruined a generation for the instrument — but the ukuleles of the Michigan Capital Ukulele Players.
This is a group coordinated by maestro Jack Nolish that met at Okemos branch once a month for a jam session. Lots of good vibrations, conviviality, and music.
He also taught evening sessions for folks just getting to know their instruments, which is why I ordered the manuals that have been on my desk for almost a year. Unused but ready for fingerprints.
Some folks think that a library is just a big storage unit for books. But the most important thing about a library is the people in it.
The people who visit to read and to study, to use computers or to take a class. Parents who bring their children to storytimes, which helps teach them to read.
I miss the dance groups that would jockey for the best time slot in the event room to practice for their spring festival. I don't miss problems with the printer or copier, but I do miss the people who used them.
The tree buds will start to open up as we turn toward a warmer time of year. Likewise, more library services will begin to open. I will be ready for the sound of music again.
---
Betsy Hull, Head Librarian of CADL Okemos