Cosplay it Cool
Posted on: December 12, 2018
Cosplay has been gaining popularity over the years, and it's no surprise – who wouldn't want to treat every day like Halloween? It's a fun way to let your geek flag fly, find others who share your passion for your fandoms, and live in a different world for a while. For those who might not know, Cosplay is an activity of dressing up as a character from a work of fiction (such as a comic book, video game, or television show). Many people think of cosplay as people dressing up as superheroes or obscure anime characters, but it's broadened to so much more.
Nowadays, you can find people dressing up at cons as characters from Harry Potter to Pokémon to Dr. Who to childhood television shows (Scooby-Doo, Powerpuff Girls, Danny Phantom, etc.) to Halo to Supernatural to anything else you could possibly think of.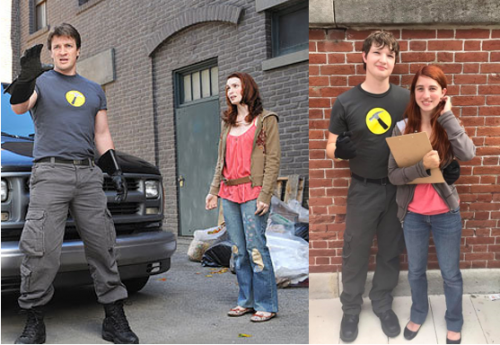 Lots of work goes into cosplaying. Many people create their own costumes, armor, and props. This can seem daunting, but do not fret! The Library can help! We have different resources that can aid your search and create your own cosplay character. Check out our Cosplay collection, full of how-to's and inspiring stories of fellow cosplayers!
What I find to be the most rewarding about cosplay is that there is no need to be exact. Want to be a zombie Teenage Mutant Ninja Turtle? Go for it! Want to be a masculine Sleeping Beauty? Go for it! Want to be a feminine Mad Hatter? Go for it! There isn't a limit when it comes to creativity and making something your own in cosplay.
Now that you've hopefully caught the cosplay bug and have many ideas jumping around in your mind, you need to know where conventions might be! Check out Shuto Con, the annual anime and cosplay convention held in Downtown Lansing at the Radisson Hotel in March of 2019. That's plenty of time to obsess over characters, pick a costume, and make it happen! So, to my fellow geeks – may you boldly go, assemble and defend, journey to middle earth in a galaxy far far away, aim to misbehave, and not care what the muggles think.
-Storm K., Public Services Librarian at CADL Williamston