Cady Bauer Receives Director's Award
Posted on: July 14, 2021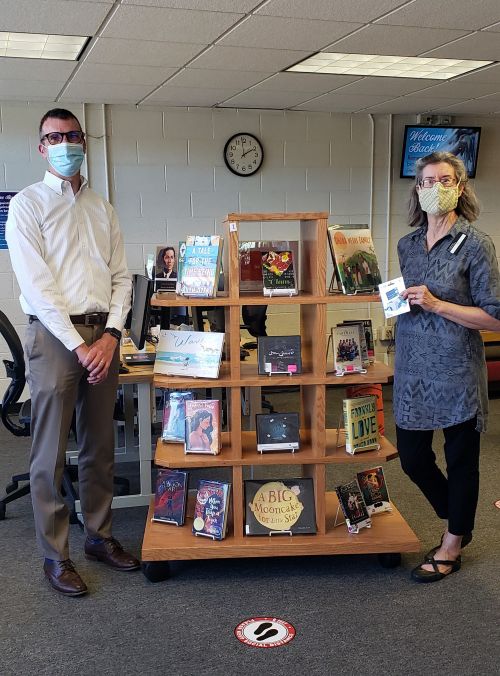 I'm thrilled to announce that the Director's Award for June was given to Cady Bauer, library assistant at the Stockbridge Branch. Cady has done a fantastic job in providing services for Stockbridge members. Where she's really excelled is partnerships with area schools. Cady is also a preschool teacher, which allowed her to think of innovative ways on how the library can help teachers. She worked with staff at an elementary school in Stockbridge to create the framework for a curriculum-based read aloud program. Stockbridge staff then recorded themselves reading books that fit the themes of the curriculum and the files where then shared with the school. Sherri McConnell had this to say about Cady's great work in this area:
She has looked for ways that the library can assist teachers during this difficult time and helped me contact teachers. The result is a collaboration with the 1st grade teachers to create a virtual story time that they can use with their curriculum and providing the after-school kids club with Take and Make and STEM kits. Without Cady neither of these projects would have happened.
In a year where schools and libraries needed to collaborate to help our students, Cady's work was instrumental in helping provide services for Stockbridge's younger students. Cady, thank you so much for all that you've done for Stockbridge and for CADL. Your innovative work and dedication to providing outstanding service is greatly appreciated.
Scott Duimstra, CADL Executive Director