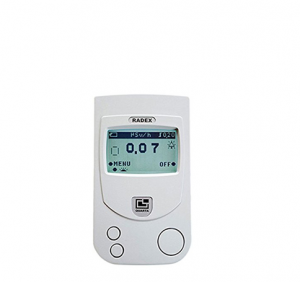 Geiger Counter
Contents
Geiger Counter
Case
User Manual
Overview
RADEX RD1503+ Geiger Counter can be used for quick and reliable measurement of radiation background in environment, soil and non-consumable products.
RadexRead features:
Detect and Measure β (Beta), γ (Gamma) and X-ray Radiation
Simple interface
Multi-threshold audio alarm with range from 0.10 to 0.90 µSv/h
Background mode detection: designed to detect sources of higher radiation compared to base level
Loan Period and Fines
This item's loan period is two weeks.
A $5 per day fee will be applied if material is returned late.
Documentation
General Policies
This item is available for check out to CADL cardholders age 18 and older. Borrowers must sign the required Library of Things Agreement acknowledging financial responsibility for lost or damaged equipment.