Spend your Presidents Day at CADL Webberville!
Posted on: February 14, 2019
The third Monday in February is celebrated as Presidents Day. Until the late 1960s, the holiday was known as Washington's Birthday. Then the Uniform Monday Holiday Act came into being, championed by a senator from Illinois. It included a provision to combine Washington's birthday with Abraham Lincoln's, which falls on Feb. 12. Lincoln's birthday had long been a state holiday in places like Illinois.
This is a very abbreviated history of Presidents Day, which falls on Monday, Feb. 18 this year. Your children may have a holiday from school, you will not receive mail, and your bank may be closed. However,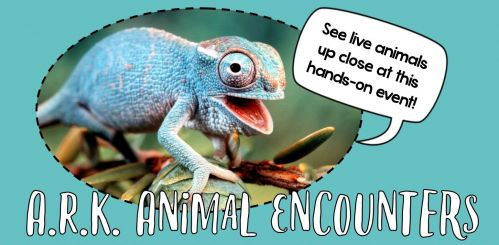 all branches of Capital Area District Libraries will be open! CADL Webberville will have a special treat for the holiday—a visit from A.R.K. Animal Encounters at 2 p.m. This is a hands-on animal presentation with five to six different animals for you to see and touch. It's limited to the first 50y people to arrive. We hope to see you there!
Have you ever wondered why birds sing? Join us for a fun, informative, and interactive program presented by Nature on the Go. This event was originally scheduled to take place on Jan. 31, but because of the weather we had to reschedule. Join us on Tuesday, Feb. 19 at 6:30 p.m.
- Peg Mawby, CADL Webberville