Share the Excitement of a Good Book
Posted on: September 9, 2019
Have you ever found yourself immersed in a book? It's so hard to put down, and yet you want to stretch out the time it takes to finish because you're enjoying it so much. When you do finish the book, do you find yourself longing to find someone to share your impressions with? I imagine that these reactions to reading and the desire for connecting with other readers has brought the creation of many book discussion groups.
I have participated in various book groups at different points in my life. Some have been composed of a group of people who knew each other while others bring together strangers. Some book groups are hosted in homes, and others meet in public spaces such as libraries and bookstores. I have enjoyed meaningful experiences in all the book groups that I've participated in, from seeing a new side of a friend to making friends with a person with whom I might not have crossed paths with otherwise.
While women make up many of book group participants, I have been in groups with men and almost every group I've been in has been composed of participants spanning the age range of young adult to retiree. Just as a group of people who witnessed the same incident would each tell a slightly different version of that incident, participants of a book group will each contribute a unique perspective on the book. I feel that I benefit as a reader and as a person from listening to the comments of my fellow book group participants. I learn new ways of interpreting what I am reading, which leads to a richer reading experience, and I feel that I am more willing to consider points of view different from those based on my experiences.
I've observed that the most important component of successful book groups is respect for the opinions of all participants. It's common that not everyone in the book group will like the same character or agree with how the author ends the book. These contradictory views lead to further discussion rather than friction when participants communicate in a respectful way.
If I've convinced you to take your reading to the next level by participating in a book group, please consider joining the CADL Dansville Book Group, which meets on the third Tuesday of the month from 6:30 – 7:30 p.m. at the library. The next selection is Practical Magic by Alice Hoffman on October 15. You can find more book groups here.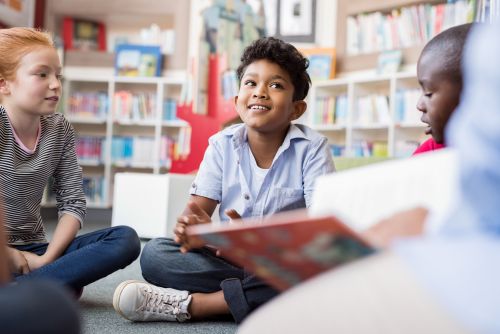 Lynn H., Head Librarian of CADL Dansville