March Madness
Posted on: March 7, 2019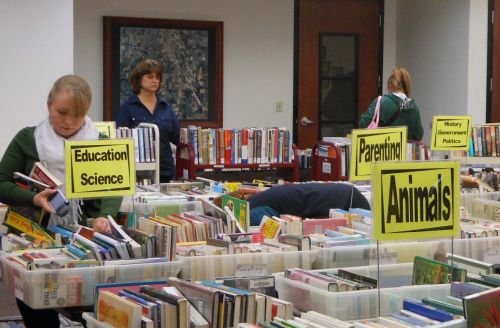 Across the nation, people go crazy for a certain event in March…college basketball's March Madness! Are you surprised a librarian wouldn't say March is Reading Month? While I love basketball, too, it's true that many children, parents, and librarians refer to March is Reading Month as a kind of March Madness.
This year CADL Leslie and the Friends of the Leslie Library are bringing their own madness to the month. Anyone who signs up for or renews a library membership in March will receive a coupon for a free book at the Friends' Annual Book Sale, held April 1–3 at Woodworth Elementary in Leslie. This sale is one of the best events of the year, where you can find books, movies, music and puzzles at a great price.
Adding to the madness is our March is Reading Month Calendar for kids. Pick one up at CADL Leslie, then have your children complete 10 days' worth of the suggested activities, and they'll earn a prize.
March is a great time for everyone to engage in reading. We all could use just a bit of March Madness with a book!
- Jeff Antaya, CADL Leslie