The Library is a Magical Place
Posted on: October 1, 2019
Interested in magic? We are pleased to once again be hosting magician Cameron Zvara at Aurelius branch of Capital Area District Libraries on Monday, October 7 at 6 p.m. He will be performing a family-friendly Halloween magic show packed with spooky magic, comedy, juggling, music and more. Can't make our show? Zvara will also be performing at other CADL locations in the month of October—check them out here.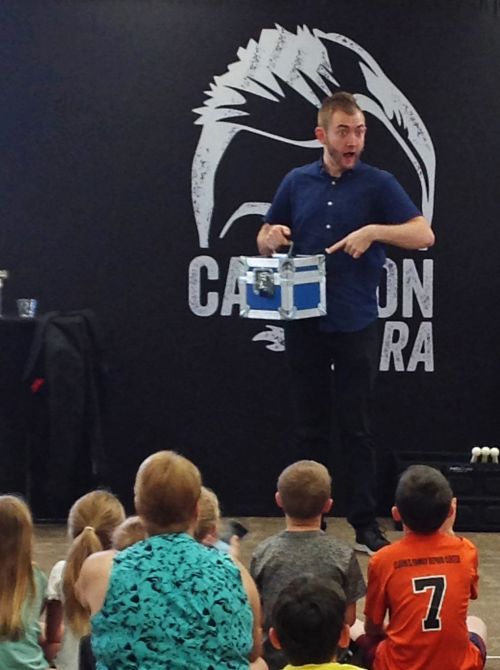 Want to learn some magic tricks for yourself? Check out one of these books:
· Magic Tricks with Coins, Cards, and Everyday Objects by Jake Banfield
· Magic Tricks with Props by Elsie Olson
· Fun Magic Tricks by Nick Hunter
· Knack Magic Tricks: A Step By Step Guide to Illusions, Sleight of Hand, and Amazing Feats by Richard Kaufman
· Amazing Magic Tricks: Beginner Level by Norm Barnhart
· Everyday Magic for Kids: 30 Amazing Magic Tricks That You Can Do Anywhere by Justin Flom
Not into magic? The library has books, programs and materials to support nearly any pastime or hobby you pull from your hat! Browse our website, we've got everything right here.
Jennifer D., Head Librarian of CADL Aurelius