Get personalized technology help from CADL South Lansing
Posted on: January 3, 2019
As we enter this new year, what are your goals or ambitions? Well, most likely the library has resources to help you meet them.
For example, many people want to improve their technology skills. Some have a tablet sitting around that they just never quite figured out. Maybe you are getting a new smart phone or laptop for the holidays and need help getting started. Maybe you want to learn more about Microsoft Word or Excel.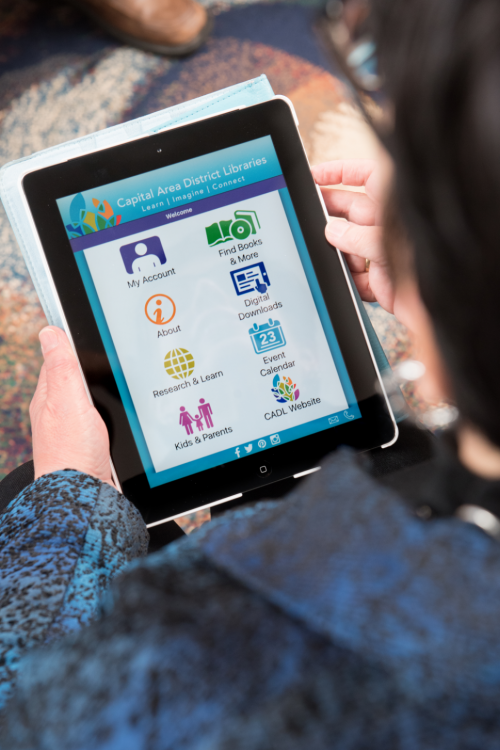 These questions and more can be answered at Capital Area District Libraries! You can check out a book, view a Lynda.com tutorial, or call to make a Book-a-Librarian appointment.
Book-a-Librarian is a free service that offers technology help in a one on one setting. Staff at CADL South Lansing can help with setting up personal devices, computer and internet basics, smart phone basics, email, social media, resumes and more! We work at the pace you need, making the appointment as stress-free as possible. If needed, we can even schedule additional follow-up appointments.
To sign up for an appointment, stop by CADL South Lansing to fill out a form, or call 517- 272-9840. Make 2019 the year you improve your technology skills and connect to the services you've been missing!
- Damon Zuidema, CADL South Lansing