Froggy will visit CADL Dansville
Posted on: February 27, 2019
Ask an adult to name a favorite book from childhood and chances are that it was written by Dr. Seuss. Generations have grown up with The Cat in the Hat, Sam I Am, the Lorax, and the Grinch.
The appealing illustrations, rhyming text, and zany storylines provide an enjoyable learning-to-read experience for many children. So it is fitting that we commemorate the birthday of Dr. Seuss on March 2, at the beginning of March is Reading Month.
This year there are many opportunities for families with young children to participate in Reading Month activities. Stop by Capital Area District Libraries' Dansville branch to pick up an activity sheet, which can be returned for a prize upon completion. It's a great resource for new ideas for literacy activities that can be completed with items that are already in the home.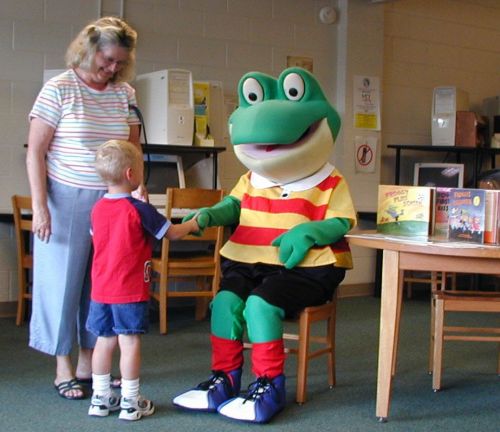 Some free family events taking place this month include:
A Literacy Celebration and Stage Show featuring favorite storybook characters Llama Llama, Froggy, Curious George, Ladybug Girl, and Taco Dragon. It takes place on Sunday, March 17 from 1–3:30 p.m. at the Hannah Community Center in East Lansing.
Storybook characters will also visit CADL branches this month. Meet Froggy from the Jonathan London books at CADL Dansville on Saturday, March 23 from 11 a.m.–12 p.m.
- Lynn Harper, CADL Dansville