Craft bunnies are better than dust bunnies!
Posted on: April 16, 2019
Craft bunnies are better than dust bunnies!
So, you have read all the picture books that you have checked out from the library.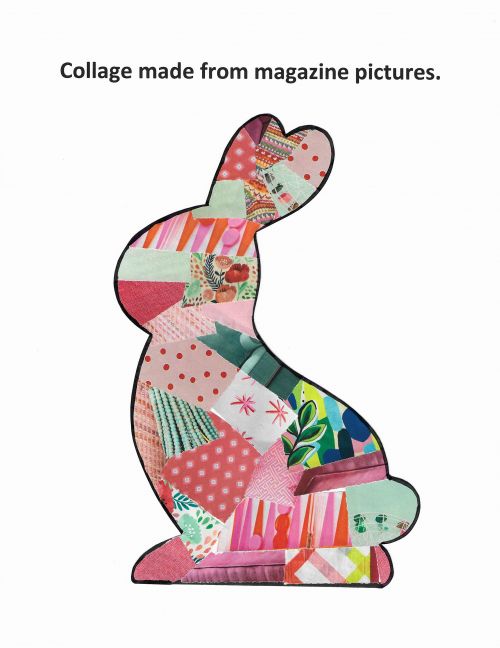 Now what?
How about an art project that goes along with one of the books that you have been reading this week? Art benefits children in many ways. It helps improve fine motor skills and coordination, as well as promoting creativity and developing problem solving skills.
Art projects can be simple and use inexpensive supplies. Many of my art projects begin with a simple shape. Let's say that your "little" has been begging you to read Kevin Henkes "Little White Rabbit" all week. I would suggest that you start with a basic rabbit shape. Since I can't draw, I use Google images to find a shape.
There are many ways to turn your shape into art. How about making a collage? Collage materials can include gift wrap, torn up magazines, tissue paper, yarn, ribbon- anything that can be glued onto paper will work. If you have paint available, you could use cotton balls or a cut-up sponge to "sponge" paint your rabbit. You could cut your rabbit out of a cereal box or that amazon box that is sitting in your recycle bin. Use a hole punch to punch holes around the edge. "Sew" around your bunny with yarn or an extra shoe lace.
Your child will enjoy the process of creating the art and you can decorate your fridge for spring!
Joye J., CADL Leslie