Come Visit the New CADL Williamston
Posted on: August 17, 2018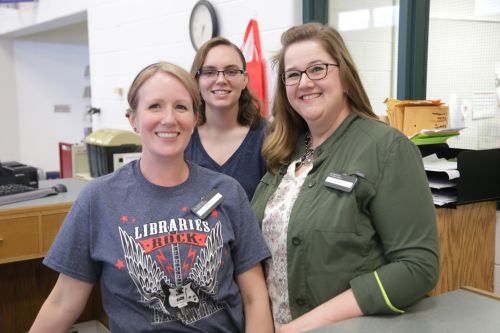 Thanks to overwhelming voter support, Capital Area District Libraries' millage renewal passed with flying colors! Thank you to everyone who recognizes that libraries are essential to healthy communities, and who voted to continue high quality library service for the next four years in Williamston.
Staff at the Williamston branch are excited and honored to continue connecting community members to the rich array of resources CADL has to offer. Since our recent move to the Vanneter Road location, we have welcomed many new faces and had fun planning future programs.
If you haven't yet had a chance to visit our new location, I invite you to take a few minutes to see how a previously underutilized space has been transformed into a vibrant, comfortable, and easily accessible community gathering place. Explore our growing collection of books, magazines, audiobooks, movies and eBooks. Be sure to ask about our popular Library of Things, where you can check out metal detectors, sewing machines, Wi-Fi hotspots, telescopes, musical instruments and more. And the great thing is, these items are all free to borrow with your CADL card!
Capital Area District Libraries' Williamston branch is located at 3845 Vanneter Road in Williamston. For more information, call 517-655-1191 or visit cadl.org.
-Julie C., Head Librarian at CADL Williamston