CADL Foster has great events for all
Posted on: February 10, 2019
As I write this it appears that winter has finally found us, but since this is Michigan, by the time you read this it may be balmy again. No matter what the weather is doing outside there is always something going on at the library.
Capital Area District Libraries has programs and events for all ages. We believe in literacy and know that to be a good reader—still very important in our techy culture—you need to start young.
Our storytimes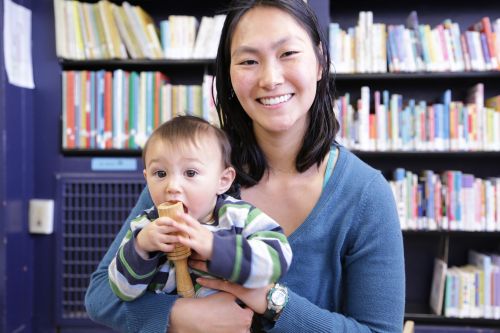 for young children emphasize the skills that provide the foundation for later reading proficiency.
Our staff is also eager to connect children with the books they will read and enjoy so they are practicing the skill they learn at school.
All ages can participate in the winter reading program going on right now, where you track your reading to earn prizes. What about fun? Game nights, parties (our Seuss Party is on Saturday, March 2 from 11-1:30) and contests (try Presidential Trivia from Feb. 12–18) Find a complete schedule right here.
Want to connect with other people? Our book groups give you an opportunity to meet others and discuss books and ideas.
There's also a very good chance that when you come to the library you will meet your friends and neighbors here. So come and check us out!
-Jean Bolley, CADL Foster